Pop-Up Restaurant & Live Music
monthly London events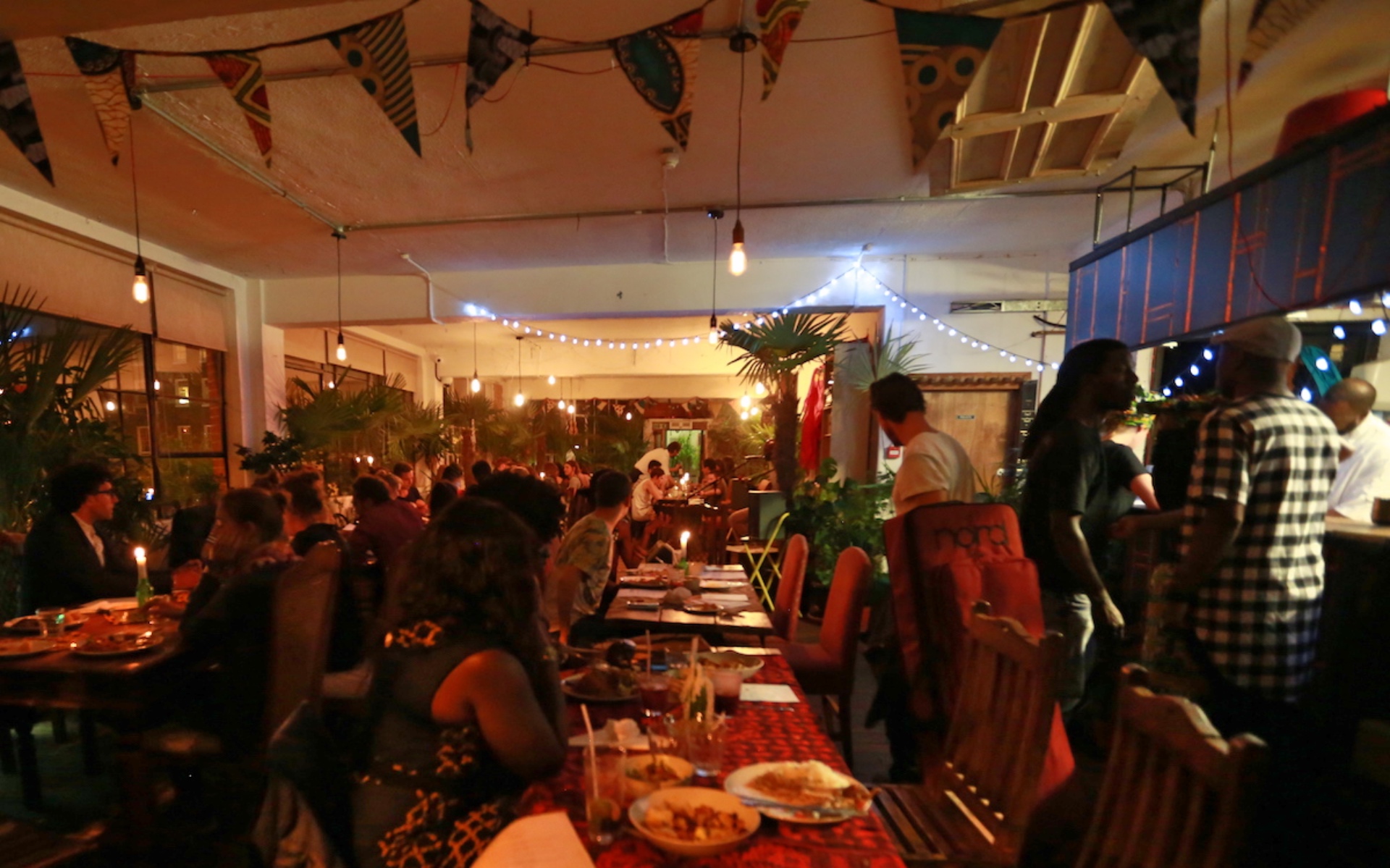 For over two years we have been cooking up our joyfully popular Senegalese pop-up restaurant with live music supper club and perfecting our recipe for a unique experience of a night out in London. Here's what you can expect when we pop-up:
Good vibes
a place where everyone is welcome
Original drinks offerings
with cocktails and mocktails created by the chef, using homemade baobab, bissap or ginger juice.
A great mix of people
of all ages and all races. Kids are allowed too and they love it.
Authentic Senegalese soul food
that's healthy and delicious. It's heart warming, affordable and made with a lot of love.
Sociable
a place to make and meet some new friends. You will share a bigger table with others (a small nod to the traditional Senegalese style of eating together) giving you a chance to chat a little with someone new.
AMAZING LIVE AFRICAN MUSIC
At the start of the evening diners can expect to enjoy some relaxing acoustic sets. It's usually a gentle start so people can hold conversations at the table should they choose to. However, as the night progresses the tempo and volume build and by the time dinner is finished you're guaranteed to be in the mood to let go and have some more fun. 
And for sure you'll dancing by the end of the night.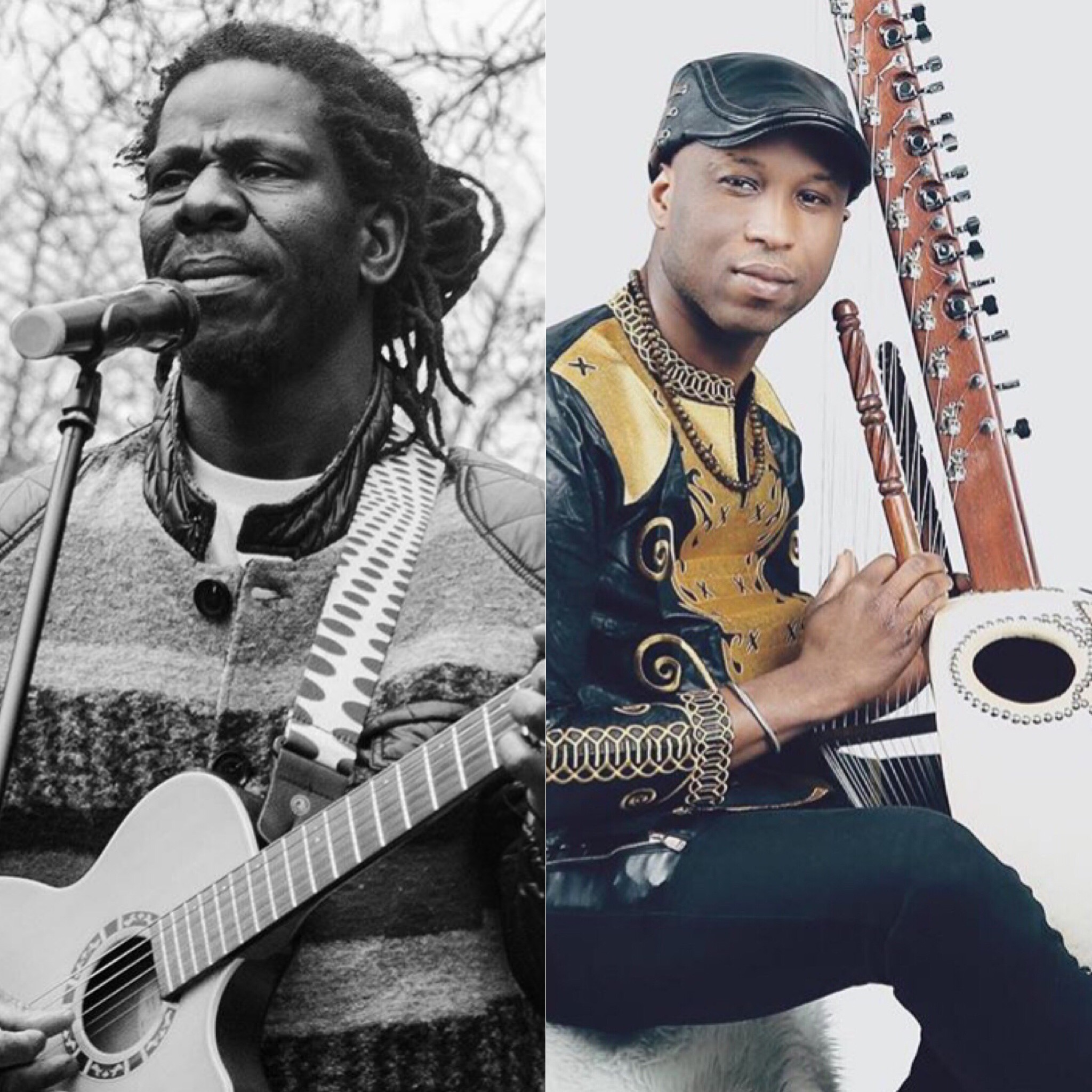 Our next pop-up (one night only) – jam-packed with Senegalese food and African live music – will be on FRIDAY 28 JUNE at the beautiful Palm 2 event space, with food, music and Little Baobab vibes a-plenty.
VENUE  Palm2 Event Space, 152-156 Lower Clapton Road, E5 0QJ London,
ENTRY:  £35 per person and includes a three-course Senegalese feast, Senegalese juices and live music from some of our favourite live acts: ABDOULAYE SAMB (duo with Ramon Goose) (Senegal) and KADIALY KOUYATE'S SOUND ARCHIVE (trio) (Senegal)! The pop-up is BYO so the price also includes corkage and guests can bring what they would like to drink.
TIME:  We're on from 7pm – 12am; the live music will start at 8pm.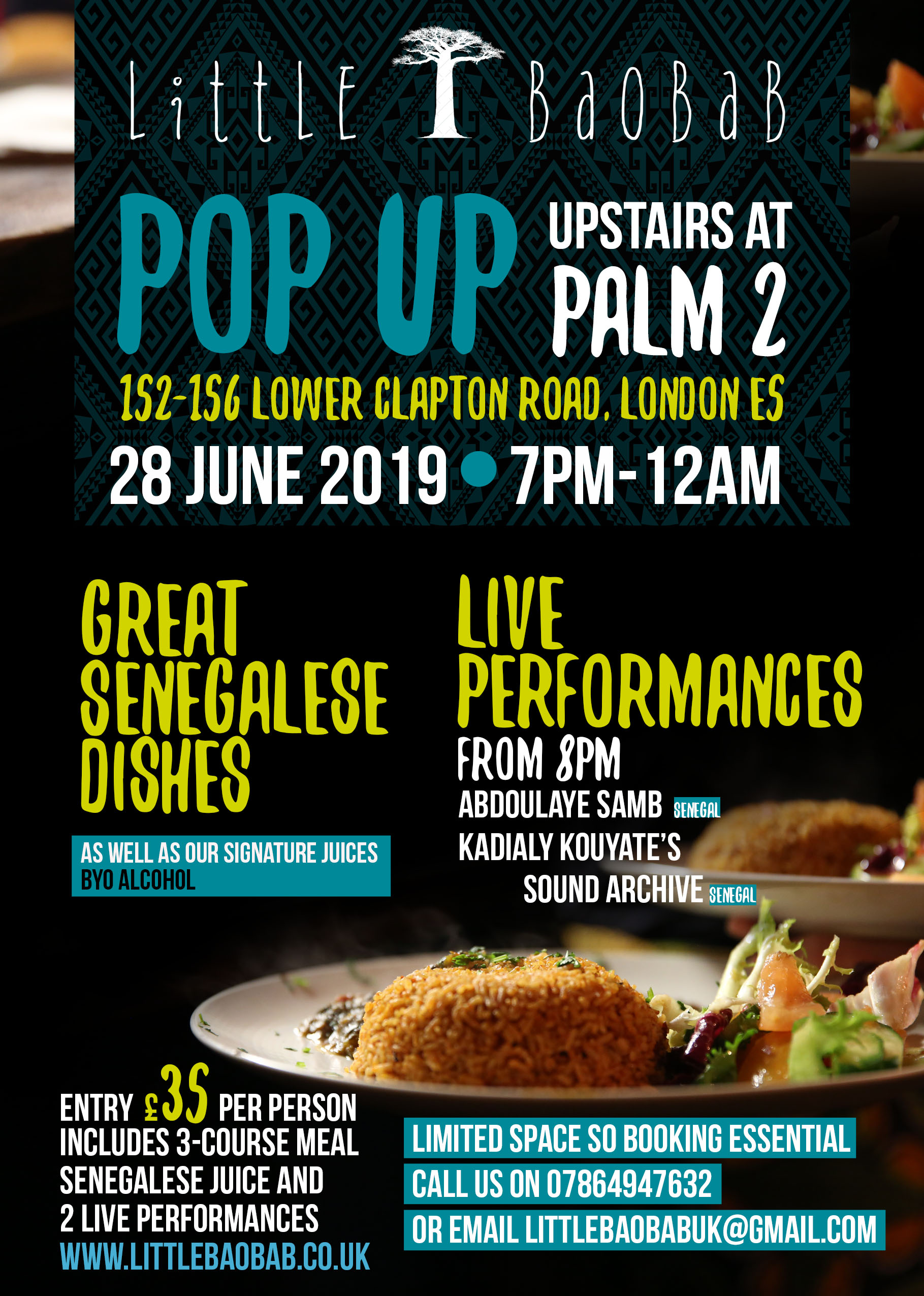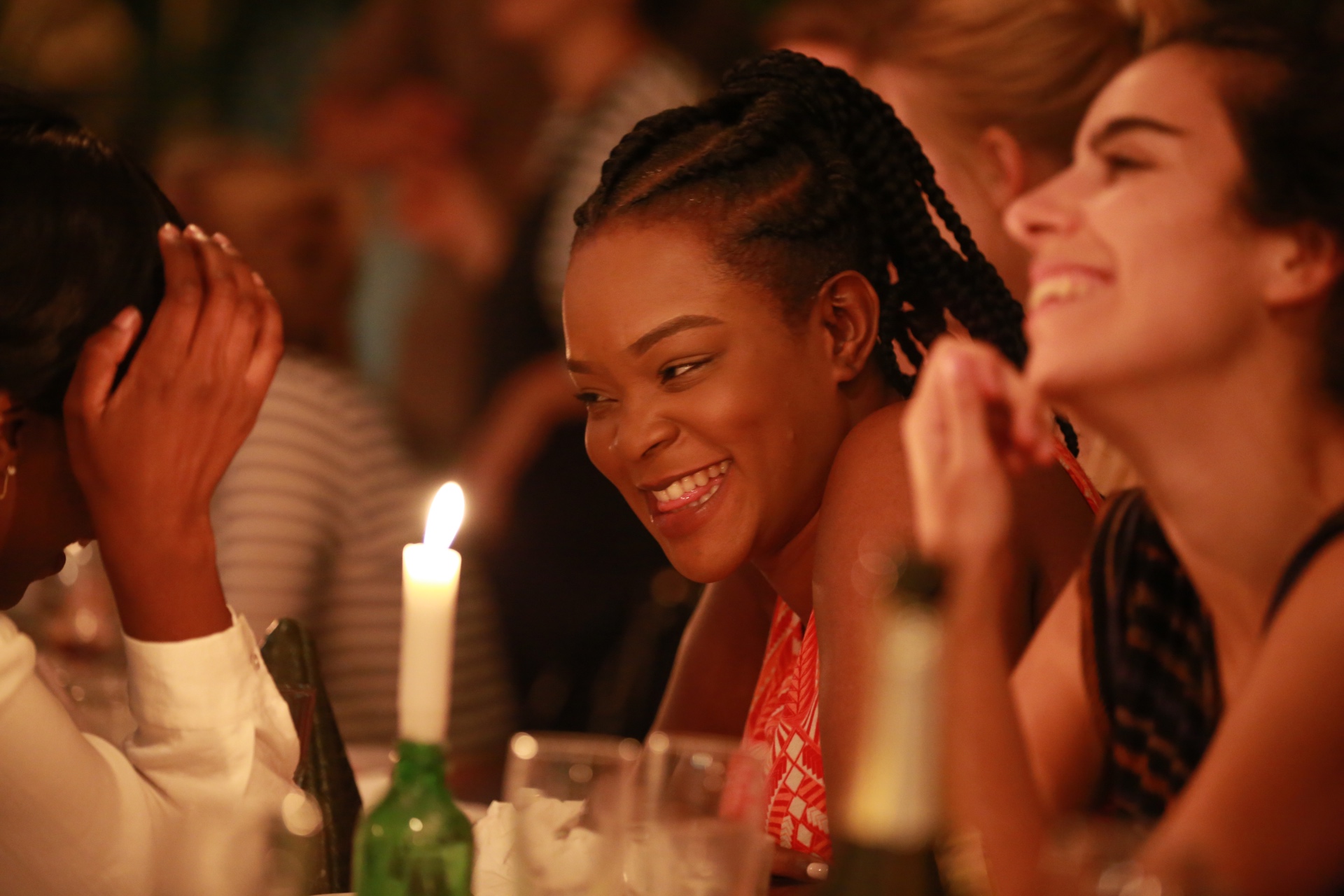 GRAB A TABLE
   and have a great time
Senegalese food in London
In addition to our popular monthly pop-up event, we trade at festivals and cater at events. These are some of our past events:
pop-up  >>  upcoming events >> Little Baobab's October Pop-Up Our next pop-up (one night only) will be on Friday August 11 at the beautiful Palm 2 event space, with food, music and Little Baobab vibes a-plenty. And rhis will be a special one. It's our 10th...
read more
Become a friend of Little Baobab?
Sign up to receive earlybird event notification, delicious deals & more.
Have an event or idea that you'd like to work with us on?